About Us
AGENCY SECURITY GROUP, LLC
Agency Security Group, LLC is a fully licensed, bonded and insured corporation that provides professional security services in Seattle and the surrounding Metropolitan area in Washington State. We have qualified professionals who are here to assist you with any of your security needs while maintaining the trust and confidence your organization deserves.
We have recently added emergency management services to help our clients be prepared in the event something catastrophic happens. We will personalize a plan to effectively meet the needs of your company.
Agency Security Group, LLC is unmatched in our ability to offer your organization effective security, investigative and emergency management solutions while staying well within your budget.
Agency Security Group employs highly trained and professionally dedicated officers and private detectives to service this market in the following areas: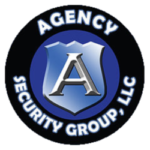 Security Consulting
Threat Assessment
Executive Protection
Special Events
High Rise Commercial Property
Investigations
Malls/Retail Property
Emergency Response 24-7
Apartment Complex
HOA
SERVICES WE PROVIDE
We have a solution for your needs
Security Guard Services
We strive to provide you with the best service possible at an affordable price. Our trained professionals have one goal in mind – to benefit you and to make your company succeed with our services.
We can assist you with:
Security Officers, Patrol Services, Loss Prevention, Armed Security
Emergency Management
Agency Security Group can help your business with Emergency Management. We take away the difficulty of becoming prepared for a crisis, and deliver a comprehensive and in-depth solution.
We can assist you with:
Active Shooter Training, Disaster Drills and Confidence Testing, CPR Training/ Finger Printing, Fire Systems/Testing/ Alarm Monitoring
Private Investigation Services
Agency Security Group offers a wide array of Private Investigation Services throughout WA State. Whether your investigative needs are routine or highly complex/high exposure, give us a call.
We can assist you with:
Background Checks, Executive Protection, Skip Trace, Adultery & Marital Infidelity
Alarm Response Monitoring
Our patrol services are customized to meet your unique needs. Frequently, patrol officers are asked to lock and unlock facilities, turn lights and heating/cooling systems on and off,
We can assist you with:
Vehicle Patrol, Around-the-clock Security Patrols Protect, Alarm Response/monitoring, Private Investigations, Emergency Management
OUR CLIENTS
We are committed to providing our clients with excellent customer services and we are honored
with the trust that they have given us.